Dr. Doug Ikeler
is the President and Founder of Ikeler Aerospace. As a career veterinarian and pilot, Dr. Ikeler realized the need for a truly utilitarian aircraft which meets the needs not currently met by general aviation. What followed in 2002, was the invention of the Ikeler4000 Flying Car.
Already reviewed by NASA scientist Ray Hicks, and Stephen Waller at the Department of Defense Advanced Research Projects Agency, DARPA, as well as Burt Rutan of Scaled Composites Company, the Ikeler4000 is the right configuration of aircraft to herald in the era of flying cars.
This vehicle is the perfect combination of innovations to meet the requirements of such an aviation challenge. Its total structural package is less than twenty feet long and six feet wide. Combined with attractive styling and simplified usage, the Ikeler4000 will be the transportation of tomorrow and will fulfill the centuries long dream of mankind for such a vehicle.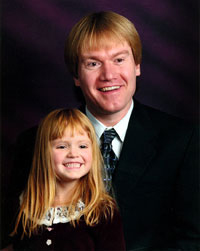 The Ikeler4000 is finished in it's design and is currently being prototyped in Denver, Colorado. Upon completion, Dr. Ikeler will fly the aircraft around the world to show how destinations all over the globe are now available to people who want to pilot themselves there. Commercial production is being readied as well as military contracts being sought. A new age of transportation is dawning and the Ikeler4000 will be to aviation what the PC has been to computers!
Combining the vehicle and website to provide massive advertising exposure for our sponsors, is what the goal of this mission is all about.
Join today, be a part of history, and make a contribution to the Future!